If you have no mood to cook on any given day this quick Borlotti bean salad can be a great meal option that is both filling and super nutritious. This salad is completely vegan and gluten-free.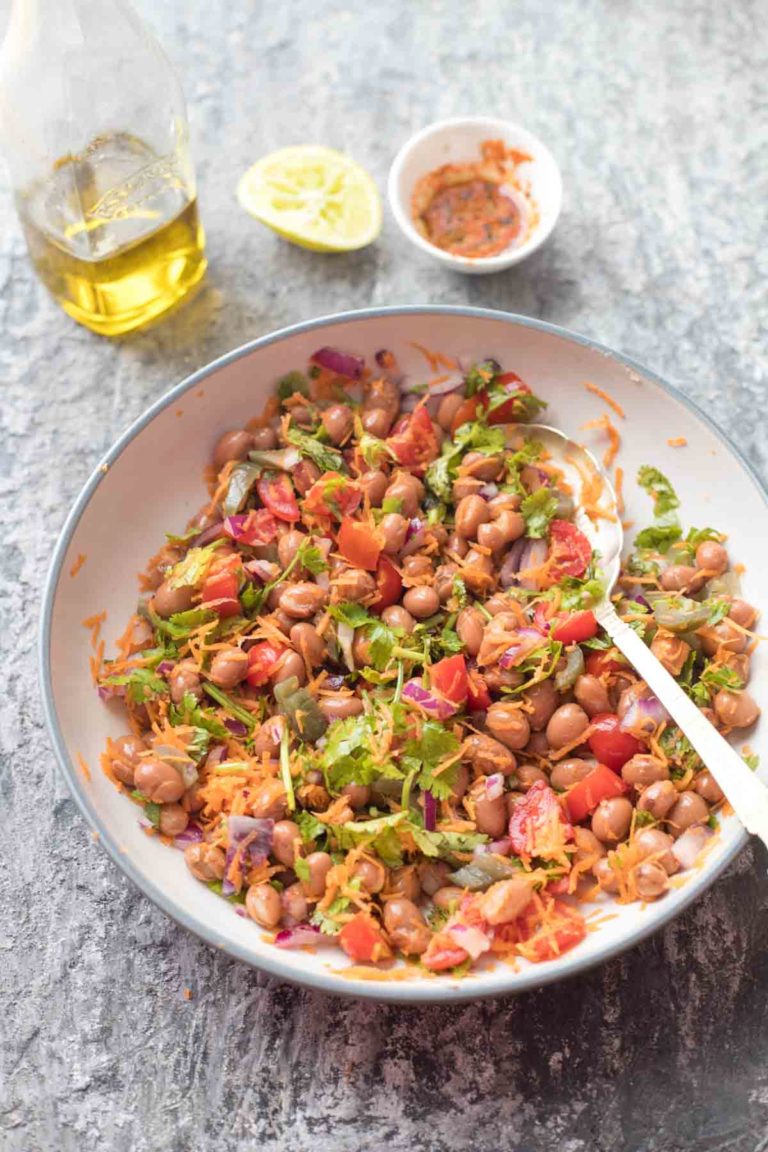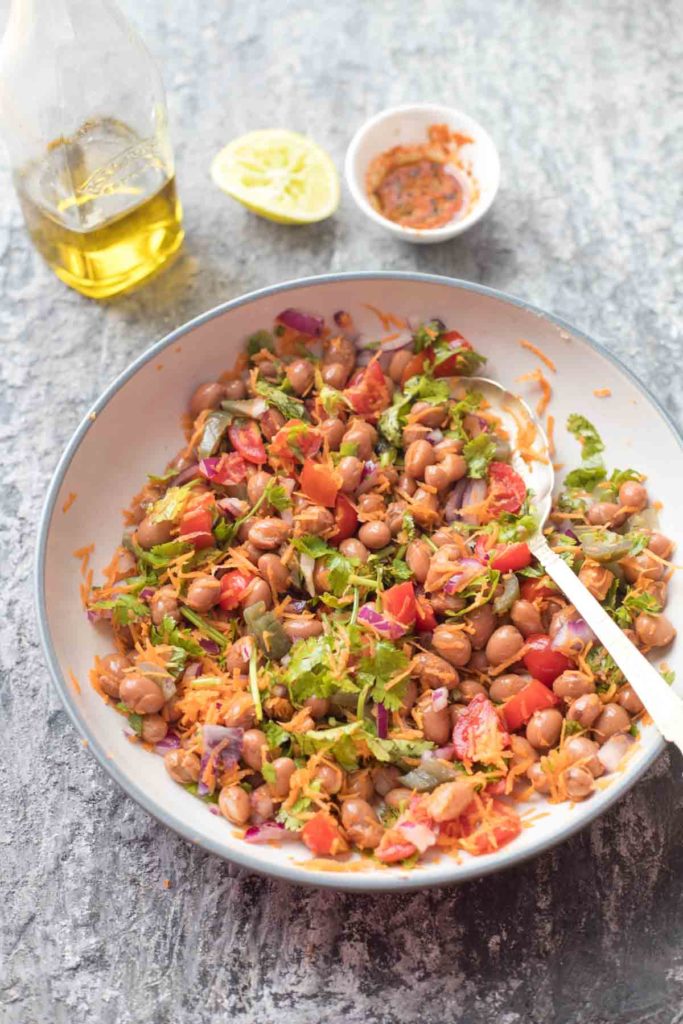 Being a vegetarian, naturally am a lover of lentils and beans which are the main source of proteins. Beans are a great option for salads, curries and even desserts lately. I try using home-cooked beans most of the times these days thanks to my instant pot, however, there are few cans leftover from our earlier food shopping that I used for this salad.
Borlotti bean salad can be customized in the way you want by adding any kind of vegetables and low fat dressings. This salad can be served warm or cold and as a main meal or side salad. the key to have salads while trying to lose weight lies in making healthy dressings.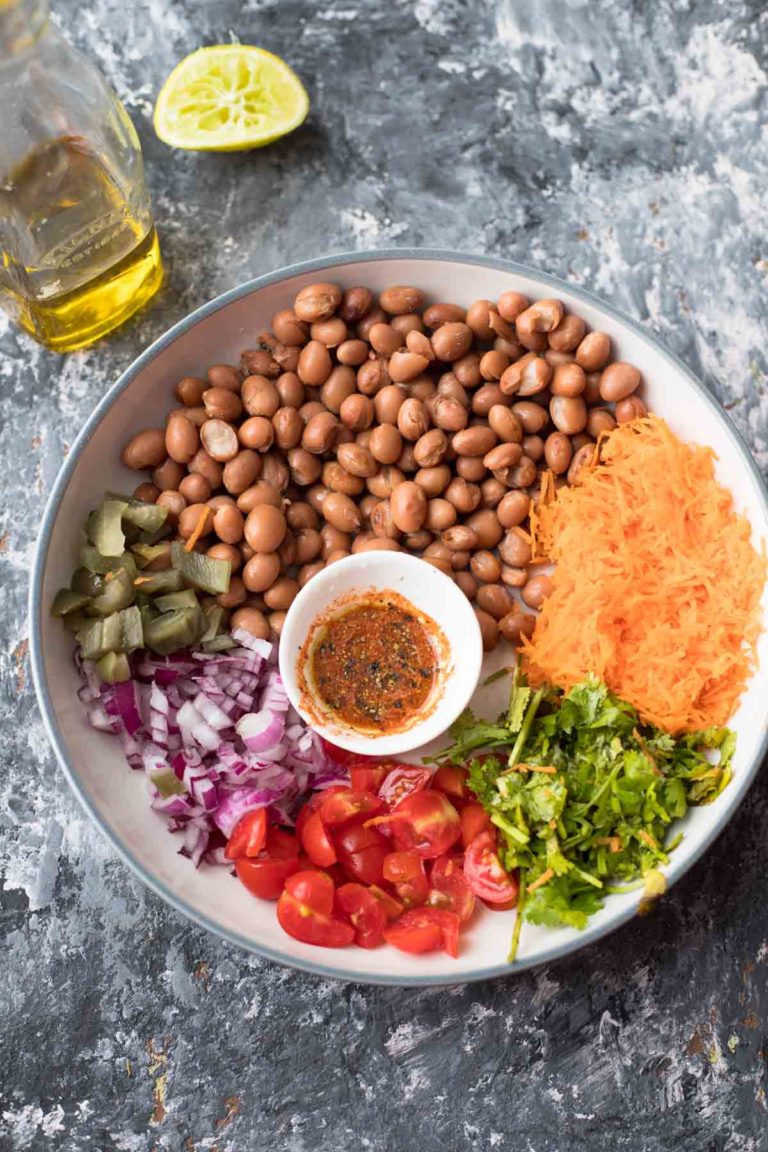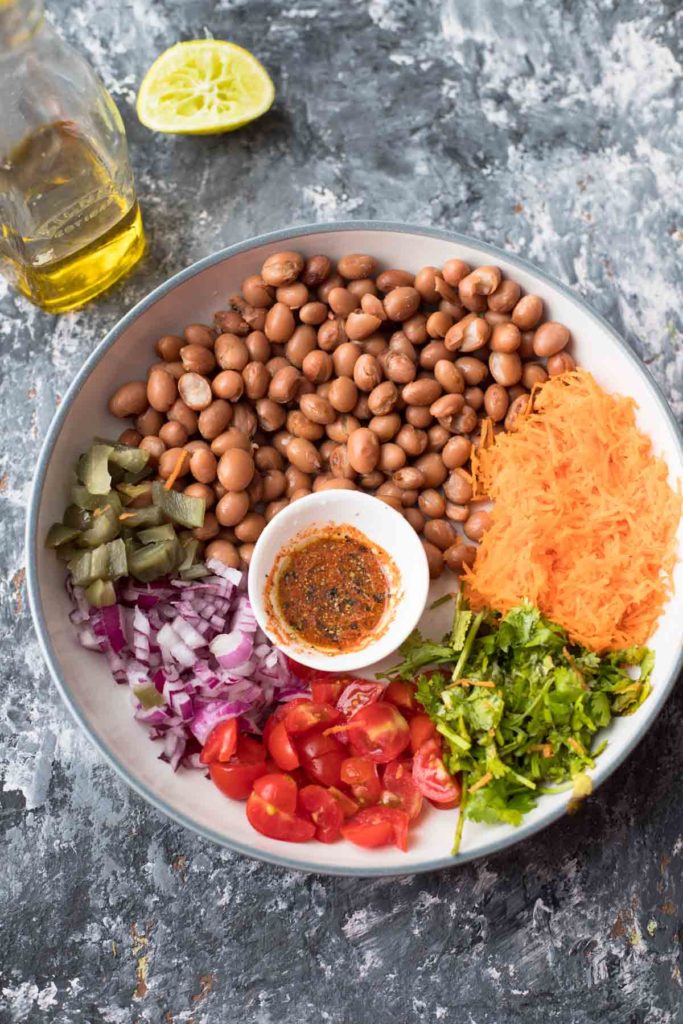 Salad Dressing for weight loss
Salads creams and dressings you get in supermarkets or served in restaurants can pack hell load of calories and unwanted fats that are not great for weight loss. I always make my standard dressing using more lime juice and less extra virgin olive oil.
there was a myth that extra virgin olive oil is good for weight loss, but any kinds of oils have calories and additional calories add up-to to the overall weight.
Other ways to make dressing interesting is to add a variety of dried herbs and spices along with more lime juice. I don't find any need to add tons of olive oil as we see in many food videos out there.
If the recipe calls for mayonnaise, try using quark or blended cottage cheese that are naturally high in protein and low in fat content.
How to cook Borlotti Beans?
If you want to try from scratch, soak the beans overnight as they help in speeding the cooking process.
In a pot add the beans and cover with water until one inch from the top.
Cover and cook on medium/high heat until boiling, once it starts to boil, uncover the lid partially and continue to cook until the beans are tender, drain and use in the recipe
If you are using a pressure cooker, cook the soaked beans until 4-5 whistles.
If using an instant pot, set the button to MANUAL/PRESSURE COOK mode and cook for approximately 20 minutes.
Can I use other types of beans?
Yes you can! Kidney, garbanzo, cannelloni, butter beans all work fine. You can use canned or freshly cooked beans for this. If using canned beans, please make sure to rinse them well under cold water to prevent bloating.
Can I make it ahead?
Borlotti bean salad can be made ahead and stored in refrigerator for 3 days but i personally prefer to make it fresh as it is so simple. Just assemble all ingredients in a box and mix whenever you are ready to consume.
Sorry this recipe is not recommended to freeze.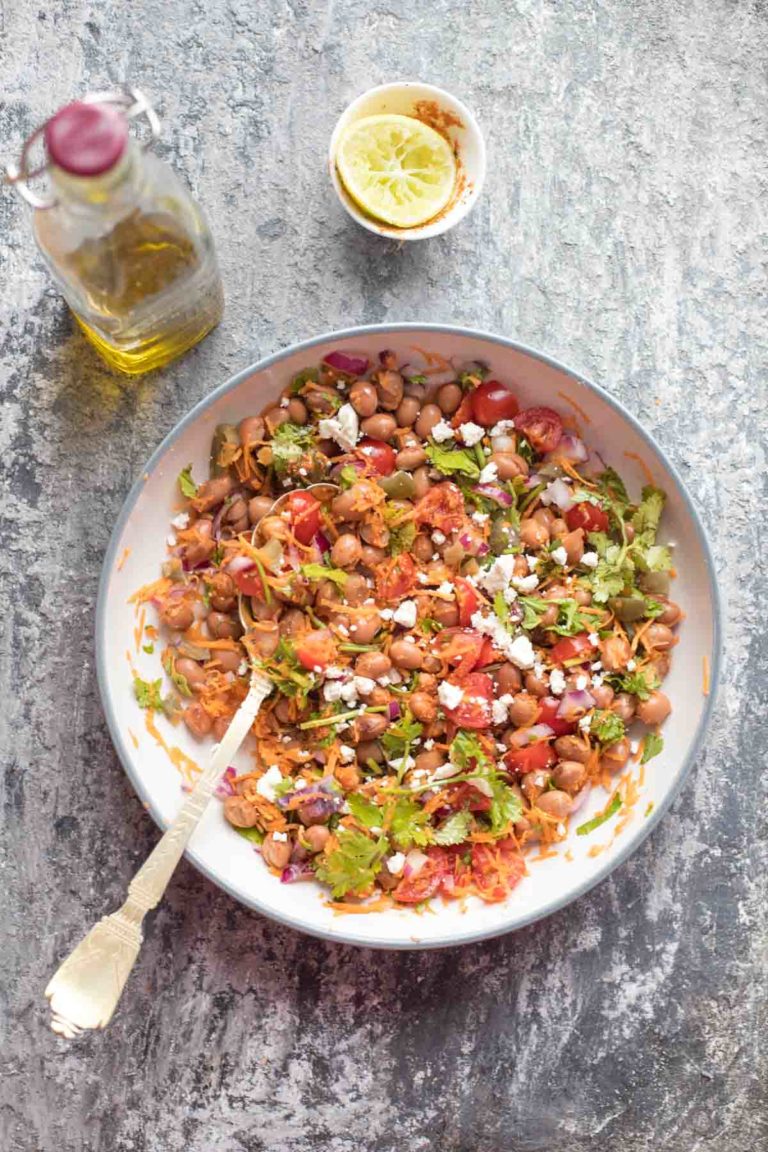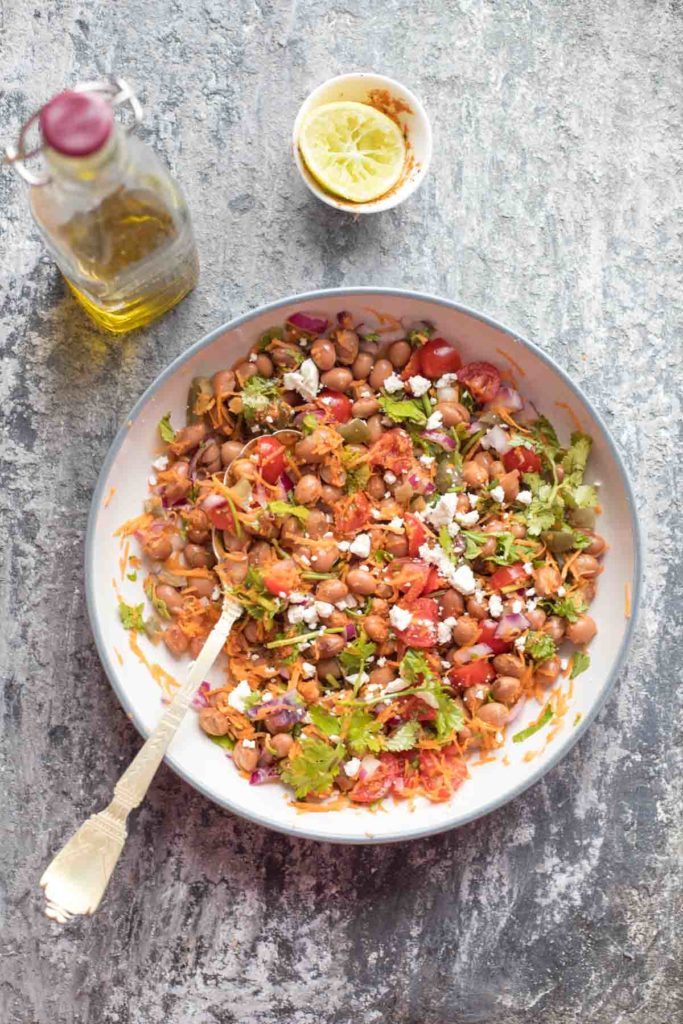 What diets this salad is suitable for?
Our tasty borlotti bean salad is suitable for vegans and gluten-free diets. If serving for vegetarians sprinkle some crumbled feta cheese for additional protein.
Optionally you can top the salad with some crunchy nuts and seeds that fall within the limit of your daily calories.
Serving Suggestions
You can serve it as a main salad or as side salad accompanying with some brown rice or quinoa.
you can serve it as an appetizer or an early light dinner as it is low in carbohydrates
Print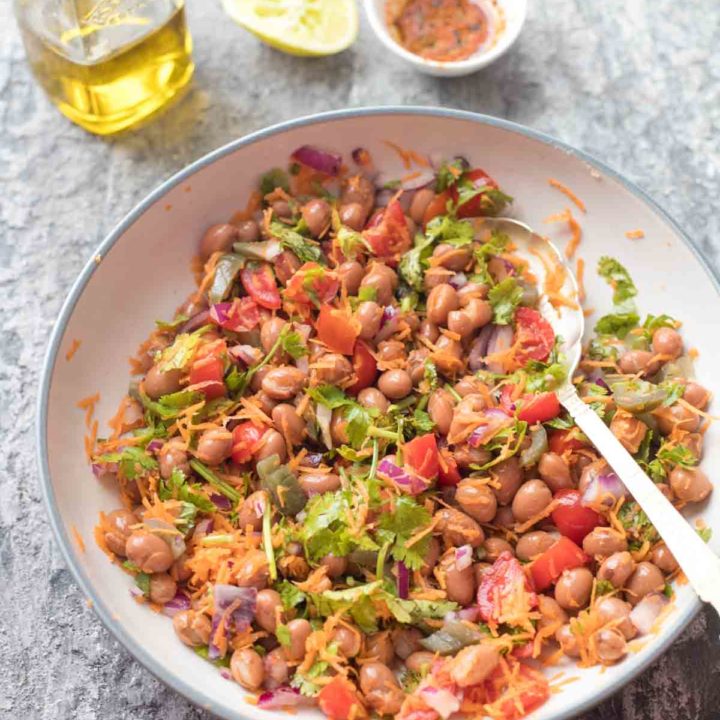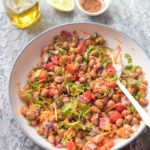 Easy Borlotti Bean Salad
---
Description
A hearty and healthy protein-rich borlotti bean salad studded with colourful vegetables. Can be served as a main or side salad
---
1

can Borlotti beans rinsed and drained.

1

medium carrot grated

½

red onion chopped finely

5

cherry tomato quartered or halved

3 tablespoon

chopped jalapenos 

⅓ cup

chopped cilantro or coriander
For Dressing
½ teaspoon

or few drops of extra virgin olive oil

¾

lime(extract juice from it)

1 teaspoon

red chilli powder or smoked paprika

1 teaspoon

cumin powder
sea salt and freshly ground pepper to taste
---
Instructions
Dressing
In a small bowl, add paprika or chilli powder, salt, pepper, cumin powder, olive oil and lemon juice, mix well and keep aside.  
Mix all other ingredients gently with a fork and pour the dressing on the top, give it a good mix and serve fresh.
Ig desired, sprinkle crumbled feta cheese for extra protein.
Notes
Use any types of beans in place of borlotti beans.
You can also add vegetables like bell pepper and grated beetroot.
Feta cheese is optional and can be ignored if serving for vegans.
there is no measure on the vegetables, use as much as you want.
Category:

Salads

Method:

No-Cook

Cuisine:

Mexican
This post may contain affiliate links which means if you buy the product I will earn a small commission which goes into the maintenance of this website. Your purchase price will not get impacted at all.
If you ever try this recipe, please consider rating it and tag me on Instagram with a hashtag #fatrainbowcooks.
Mores Salad Recipes