If there is one thing I have learned about myself during my fitness journey, its that I always give up my control and lose track on eating snacks(like these peanut butter protein balls are an exception).Being an absolute foodie I should have something to eat in between my main meals, so it important I make better choices rather relying on high-calorie chips or easily available desserts or chocolates.
Ever since I have realised my eating style as in – I am a person who needs food at regular intervals throughout the day, or I will crash literally. It's true when I get hungry I go insane and cannot think anything rational and go cranky. I believe there are many like me struggling like this so things like these quick peanut butter protein balls come very handy.
These peanut butter protein bites or balls whatever you may call comes very handily especially on days you are working from home as we tend to grab some junk food packs easily amidst busy schedules. Homemade energy bites like these can be lifesavers wherever you go outside too rather than relying on fast food joints. I guess I have given enough justification so let's dive into the recipe for peanut butter protein balls.
Ingredients for peanut butter protein energy balls
These incredible 10-minute peanuts protein balls are loaded with fibre-rich oats and peanut butter of course. Even better I have used powdered peanut butter which are eliminating any sugars or oils in the first place so it's much lighter than the peanut butter itself without losing any taste or texture when using in recipes like these. Usually, you get it online easier online like Amazon than shops so if you want to buy check out here which is what I usually prefer.
Oats I recommend using rolled oats blended into fine powder or use as such if you prefer. If you are on a gluten-free diet, make sure to get a certified gluten-free version of oats.
Cocoa powder We know anything can get better with addition of chocolate so no need to elaborate on this much.
Honey, I recommend using pure raw honey like this but I ran out while making this recipe, Pure raw honey ensures there is no additional sugar or harmful preservatives in it.
Coconut Oil This gives nice moisture for the mixture to bind and essential fats to the energy bites. I used this
And the most importantly include chocolate chips if you like because who doesn't love a bit of chocolate?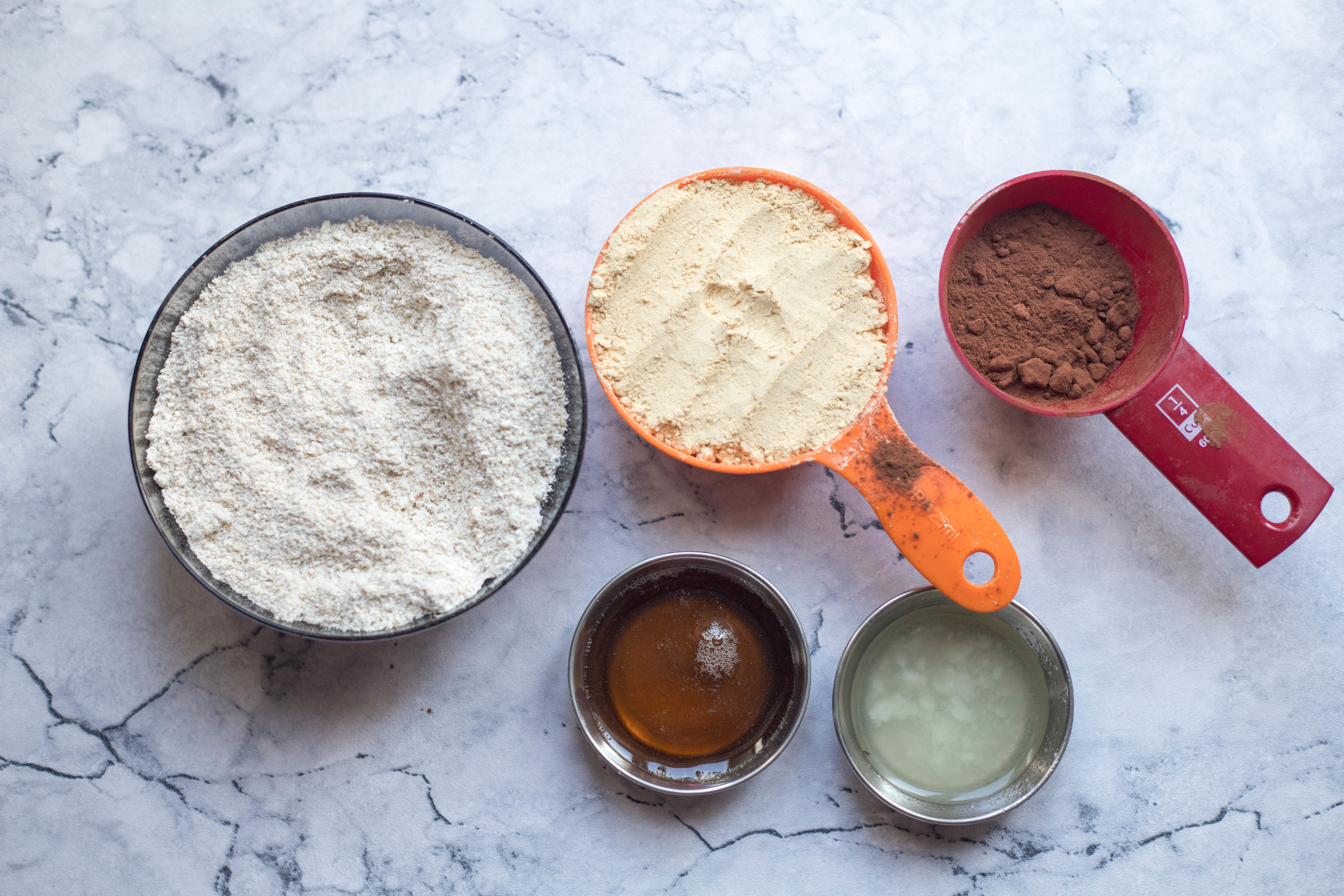 How to make peanut butter protein balls
there is literally no big procedure for this other than mixing all the ingredients but let's see the steps
Using a food processer or even a blender, pulse the oats into fine powder as you see in the above picture. Add this along with powdered peanut butter and cocoa powder into a mixing bowl. Then add in wet ingredients like honey and coconut oil and mix well. Fold in chocolate chips too at this point if you are using. Mix well and roll into balls using your hand. Adjust wet or dry ingredients as needed to make sure the mixture comes handy for rolling into balls.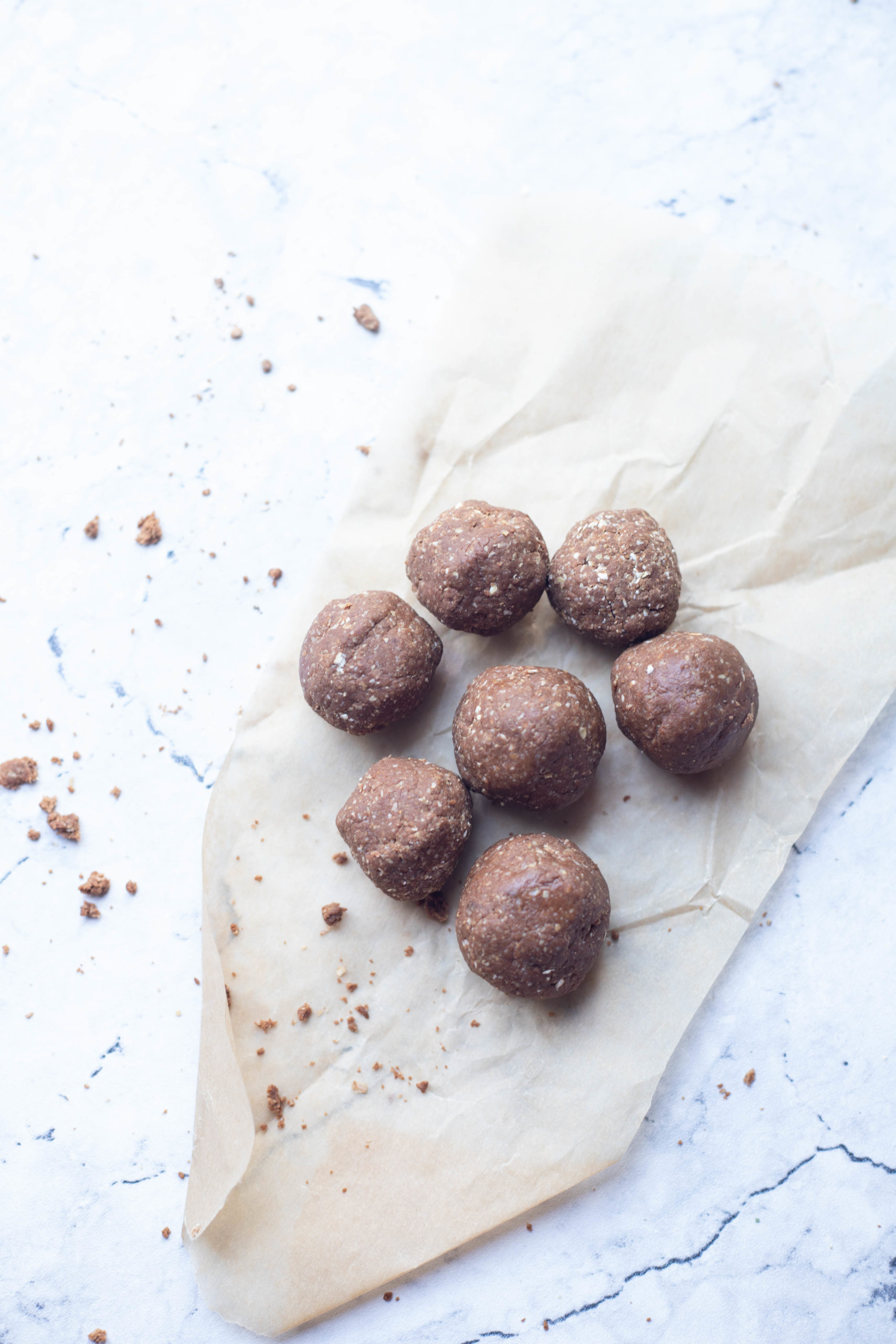 How to store peanut butter energy balls
These stay good for a week when kept in an airtight container or even you can try freezing them up to a month. If you are eating from the freezer wait until they become softened. But I personally recommend making them fresh as the recipe won't take too long.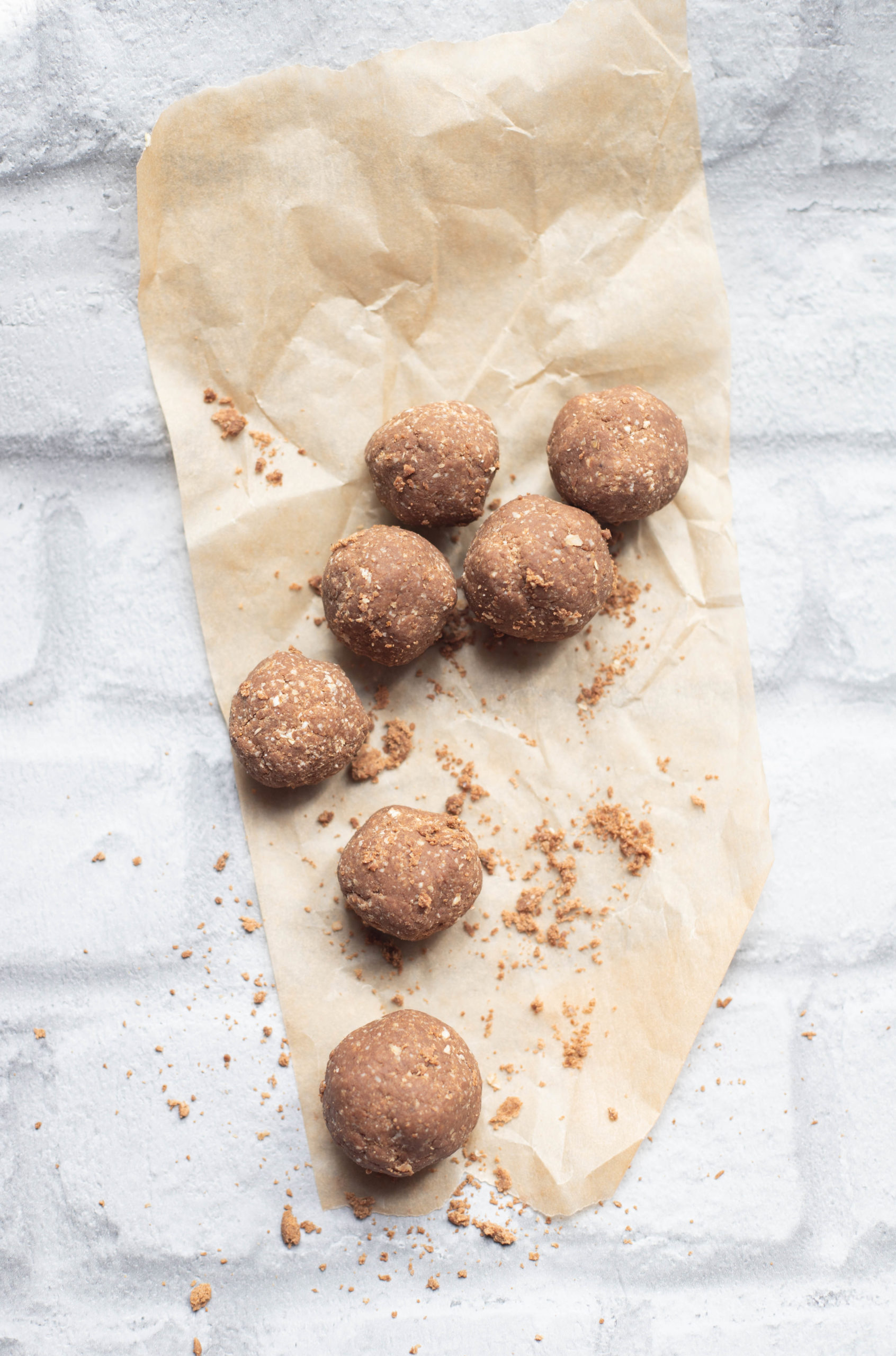 I have also given video recipe for peanut butter protein balls in the card below so make sure to check it out if no time for reading the recipe.
also, I would appreciate tagging me on Instagram if you ever make this recipe.
Print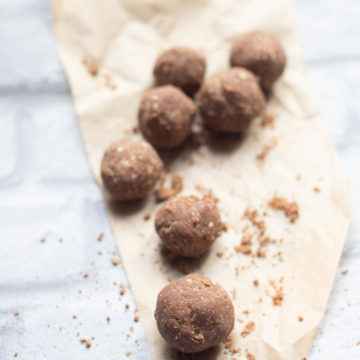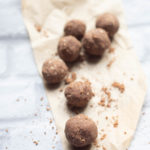 10- minute Peanut Butter Protein Balls
---
Author:

Fat Rainbow

Prep Time:

10 min

Total Time:

10 min

Yield:

10

1

x

Diet:

Low Calorie
Description
No-bake easy and super light peanut butter protein balls using powdered peanut butter which is much lighter than the butter itself. Can be consumed as a light snack or port workout meal
---
½ cup

Powdered Oats

½ cup

Powdered peanut butter

⅛ cup

cocoa powder

5 tsp

coconut oil

4 tsp

honey
---
Add all dry ingredients into a bowl and mix well using a whisker or fork.
Add in wet ingredients and using your hand mix gently and roll into a required sied ball.
Adust the ingredients if required as the consistency may differ based on the type of the products used in the recipe.
Notes
You can choose to get additional moisture from honey or coconut oil depending upon how sweet you want them to be.
Also, fold in some chia seeds for additional protein and nutrients.
Keywords: protein bites, protein balls, snacks, peanut butter